Hat
Buy hat - Online hat shop
If you love the headwear style , you will love our very special Hat page! Find your own hat and wear it with pride!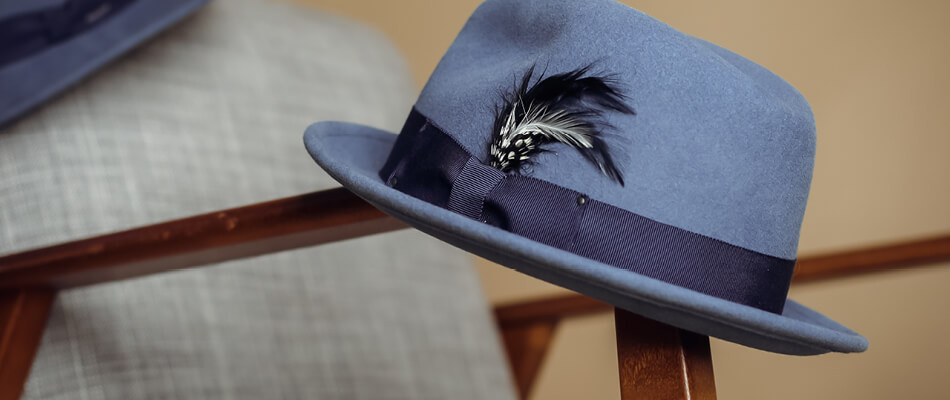 The hat for men and women, a timeless trend
Whatever your style is, wearing a hat will inevitably bring a touch of originality to your outfit. The hat is more than a simple headgear that comes in several shapes. In fact, the same accessory will not give the same style to two different people. There are a lot of ways to wear the hat for men and women. It's up to you to choose your own style, to mix the styles and launch a new trend. The hat is the perfect accessory to reveal your personality. Discover the products we have selected here, on Headict.
Headict: a hat for every season
The diversity of hats available at Headict offers you to wear a headpiece all year round. In winter, opt for a touch of elegance brought by a fashionable wool or rabbit felt hat. It will protect you from the cold and the rain. In summer, choose straw or panama hats. Here at Headict, they are available in different designs and shapes. Summer hats offer the desired protection against the sun. If you have a question about our hats, shapes, materials, sizes, don't hesitate to contact us!
Find the perfect hat on Headict
There is a category of so-called classic hats that are timeless… When you think of classic hats, certain names immediately come to mind: borsalino, panama, straw hat, Trilby…
The borsalino: this felt hat was the favorite accessory of Indiana Jones. The French actors Jean-Paul Belmondo and Alain Delon also played in a movie called "Borsalino". The Borsalino is a very classy headpiece. This accessory enhances any of your outfit and can be associated with a chic or more casual look.

The Panama: this handcrafted straw hat comes straight from Ecuador. The texture of this hat is soft and made of woven natural fibres. Very light, it will protect you from the sun thanks to its wide edges. The Panama hat is the perfect summer hat for men and women.

The straw hat: the straw hat is a safe bet, because it has never stopped evolving and adapting over the ages. You will find on our site a wide choice of straw hats, in many styles and colours. Light and airy, the straw hat is the ideal ally on hot summer days. It protects you from the sun while letting the air filter through the weaving for optimal comfort ...

The trilby: it comes in many materials such as fabric, leather, linen, felt, straw… This hat can therefore be worn in any season and goes well with a modern or classic style. The trilby hat is the favourite jazzmen headpiece. 
Shop your hat now on Headict!
Headict offers you the best hat brands, specialized in hat manufacturing for many years, such as Barts, Stetson, Borsalino, Jacaru, Seeberger and more. We offer the best prices and a 48-hours delivery. Shop right now on Headict!