Kids beanie
kids beanie for Girls and Boys
Your kid deserves the most beautiful headwear! In wool or cotton, Peruvian or pompom hat, plain or patterned, find on Headict the perfect winter beanie for your child. To make sure you don't make a mistake in choosing kids beanies, follow the size guide below. Size guide : Infant : 44-45cm 6 months - 1 year : 46-47cm 1-2 years : 48-50cm 2-4 years : 51-53cm 4 years and over : 54-55cm. Headict offers a large range of kids beanies. Shop on our web store and enjoy the best prices and a 48-hours delivery. Choose now the perfect hat, the one that will keep your kid warm.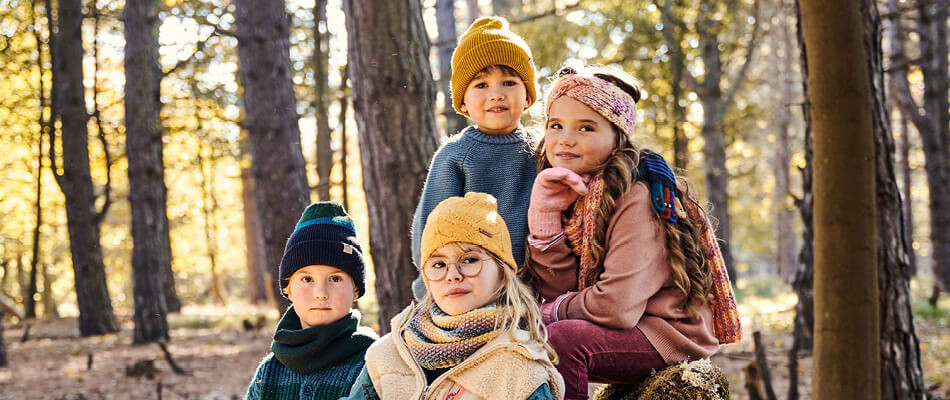 Kids beanies are perfect for the winter months
In addition to bringing a certain style, depending on the model chosen and your child's taste, the kids beanie is absolutely necessary when temperatures drop. It will keep your child's little ears warm and save him or her from a cold that will send him or her to bed. Warm and original at the same time, the beanie will also delight your child, who soon will not want to go without! For even more warmth, we also offer a selection of kids Russian hats.
see also :
A collection of kids beanies
A fur bobble hat for girls, a hat with the NY Yankees or Batman logo for boys, at Headict we have thought of all kids. Success in the playground assured! We offer all colours and many prints from specialist brands such as Barts, Coal, New Era... Impossible not to find THE hat!
Your child can choose between a wide variety of designs such as patterned kids beanies, that bring a touch of originality and fun to any outfit. But if your child prefers a discreet accessory, you can give him a black beanie. The pompon kids beanie is very popular amongst young people: it is aesthetic, fun and very warm. This winter, are you planning to go on winter sports with your family? Then, give your child a chunky knit hat. It is a must-have!