Brixton
Brixton is the collaboration of three Californian friends who wanted to transform their lifestyle into unique products. The timeless and sober design of the Brixton hats for men and women is inspired by music and cultural diversity. The brand is created in 2004 and very successful since. The Brixton brand is a true blend of modernity and tradition. Each Brixton cap, hat and beret is crafted with the utmost precision and quality. The designers give close attention to details, in order to create trendy and unique headpieces.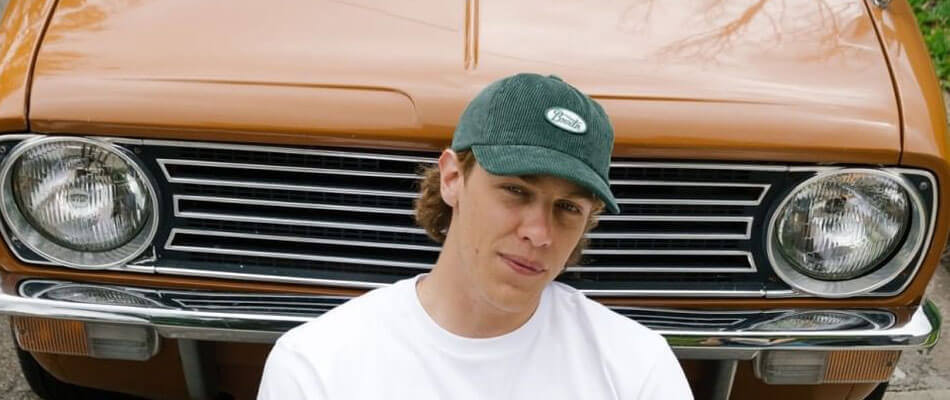 Adopt the Brixton lifestyle
Brixton founders are surfers and used to work for Transworld, a famous skateboard magazine. Their mission : bring back to life the outdated beret. The American brand gave a fresh look to the shapes and materials whilst maintaining the premium vintage and incomparable style. The Californian brand will seduce you. We are convinced that you will love the felt fedora, the five-panel cap in tweed and suede, of the Brixton beanies. The Brixton products are made with great care, in order to satisfy you.
A découvrir également : Brixton hat - Brixton ivy cap - Brixton cap - Brixton beanie
Modern caps with a retro look
Of course, we all know the famous Brixton berets and hats. On Headict, we offer our customers other Brixton products, such as the snapback caps or trucker caps. The retro touch is brought by the embroidered patches. For sure, you will love the incomparable softness of the Brixton hats.
High-quality materials and patina finish
A patina finish is added to the Brixton hats and caps for men, in order to give them a vintage and authentic look and make you stand out ! Find out on Headict the Gavroche cap and the Hooligan hat, a flat version of the Gavroche cap. Choose the appropriate headpiece according to your style !
Brixton hats for women have a very trendy boyish look. Ladies, find out on Headict the perfect beret or sailor's cap ! Which one will you pick to enhance your outfit ?
see also :
The original cuffed beanie
The iconic Brixton beanie is the Heist, a cuffed design made with ribbed knit. Its simplicity highlights its trendy colours, whether sober or warm, plain or patterned. You will find on Headict a wide range of products : men's cap, beret, capeline, pork pie hat, Brixton sailor's cap... The entire Brixton headwear collection is available on our shop.