Huf
HUF was founded in 2002 by the professional skater Keith Hufnagel. The brand, based in California, is known for its ultra-cool headwear range: snapbacks, bucket hats, and beanies. Looking for a HUF hat? You're in the right place.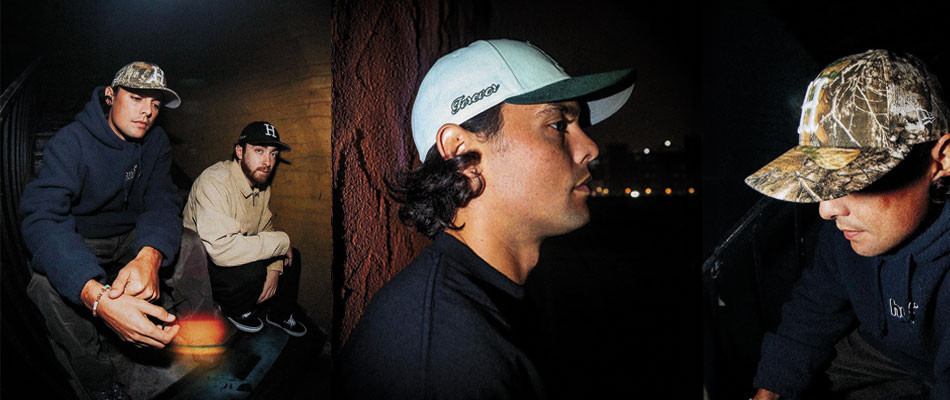 HUF, the streetstyle expert
HUF is founded in San Francisco in 2002 by a professional skateboarder. Keith Hufnagel has a desire to express his vision of the skateboard culture. To do so, he mixed different cultural elements of the skateboarding world. HUF offers urban headwear accessories in a San Francisco style. Shop on Headict a HUF 5 panel or a HUF snapback and bring to light the skateboarding spirit!
HUF hats designed by skateboarders for skateboarders
Deeply inspired by US skateboarding fashion, HUF constantly surprises its customers with original and high quality designs. Check out the Liberty, paisley, or Blondie prints! Because of its high quality level and refinement, HUF cap is always a good choice. That's why we love the brand.
A découvrir également : Skate cap
Many designs available on Headict
The HUF collection includes 5 panel caps, bucket hats and snapbacks inspired by the Californian art-de-vivre. HUF showcases the famous Venice Beach hipster skater style.
HUF is the streetwear brand that brings together sportsmen, musicians and contemporary artists around a simple concept: the art of living! Are you looking for a cap that says "I love skateboarding" ? Then opt for a HUF 5 panel or snapback available on Headict.
HUF represents a way of life that mixes avant-garde and California skateboarding. If The Lords of Dogtown is your favourite film, then choose the brand HUF! Reveal the skateboard lover inside you and shop a vintage or liberty printed Huf cap. Headict offers you a wide range of products. Discover the complete hat collection, including bucket hats, snapbacks or 5 panel caps.