Felt hat
Felt hat for men and women
The felt hat is a timeless classic. Discover on Headict a fine selection from the best brands: Stetson, Gooorin, Brixton... We offer felt hats in many designs and styles from the best hat manufacturers. The felt hat can be worn by men and women alike and are available in different fabrics and materials, to meet all needs. The felt hat is perfect for any season of the year and never gets old, thanks to its timeless shape.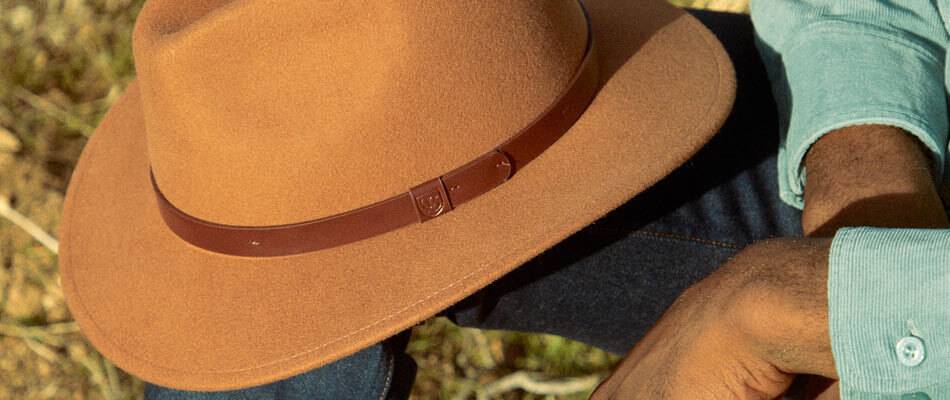 The felt hat, your winter companion
Over the years, we have been added more and more felt hats to our selection. Our mission is to offer you felt hats for every occasion and every season of the year. When we talk about the felt hat, we think about its elegance, its attention to details and its multiple designs. This legendary headpiece is mainly made of wool or fur felt. It is appreciated for its comfort and resistance to rain. A hat made of fur felt is therefore preferred.
see also :
A découvrir également : Rabbit felt hat - Flechet - Flechet Felt Hat
Felt hat: check out the available designs on Headict
On Headict, the felt hat is available in a large variety of designs. The trilby hat is of course the most popular felt headpiece. It is a narrow-brimmed hat known for its elegance. Headict offers you felt capelines and Fedoras, as well as felt pork pies or bowler hats.  
Moreover, we have selected the most popular and specialized brands including Goorin Bros, Brixton, Stetson, Borsalino or Fléchet. Are you looking for a modern and trendy felt hat ? Do you prefer a traditional one, to match your classic style ? You will find the felt hat which suits you on Headict.