Cloche hat
Vintage women's cloche hat
With a mischievous 30's look, the cloche hat is very feminine and goes well with both long and short hair. A hat shape that we warmly recommend to vintage fans. Headict has selected the most beautiful cloche hats. They are available at the best prices and eligible to en 48-hours delivery.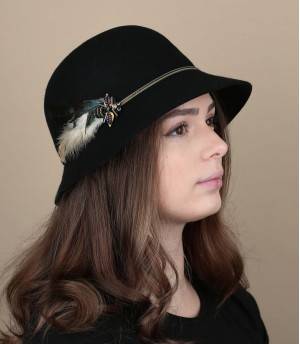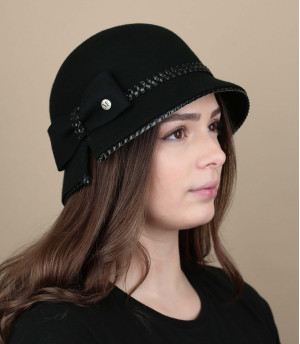 The cloche hat: vintage, but still timeless and trendy!
If you're looking for an ultra feminine, discreet, easy-to-wear hat, go for a cloche hat. With its drooping, bell-shaped dome, it will fit your head perfectly, without masking your face by virtue of its narrow brim. Discover the best models from the Brixton or Borsalino brands. The cloche hat has been created in 1908, but became popular during the 1930. The cloche hat was very popular among actress and women performers such as Josephine Baker. Today, the accessory is vintage but timeless.
see also :
A timeless retro hat, opt for a cloche hat
The cloche hat for women never gets old. Regardless of your style and your age, this vintage hat suits all women who are looking for a practical and elegant accessory. It is available in different colours, shapes, or fabrics: felt or woollen hats for winter and straw as soon as the sun comes out. Find the best cloche hat at Headict, and the best prices.