Dark Seas Cap - Dark Seas Beanie
Created in 2009 by Californian pro skater Adrian Lopez. Playful sirens, solitary surfers, long-distance sailors and soldiers missing at sea inhabit an almost sinister universe that is always connected to the aquatic element of this brand.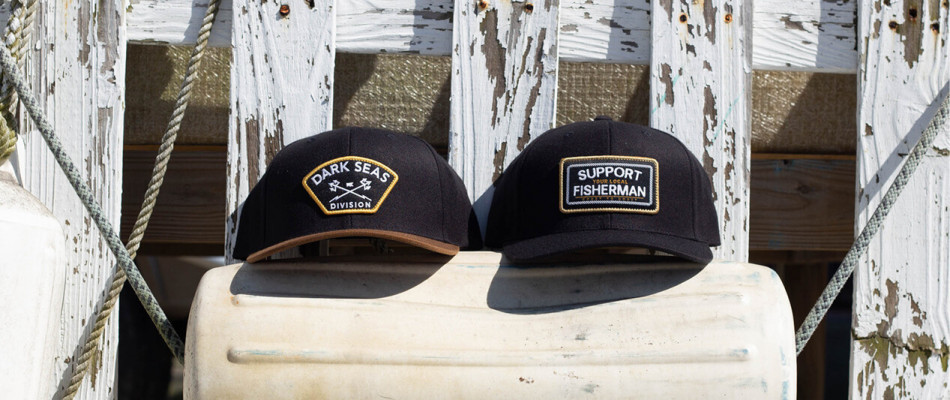 TUMULTUOUS WEATHER FOR SURFING
The aim of Dark Seas is to offer coastal and marine explorers a quality alternative to the existing mainstream market. Surf culture and outdoor life, yes, but with an obscure, somewhat ominous side to it. This approach can be tied to Adrian Lopez's teenage years spent north of San Diego. There, the Camp Pendleton maritime base punctuates the seashore with huge mutic tanks and warships. This pervasive armed force is intertwined with the memories of the founder and his friends skating and surfing the beaches, reminding them of the battles that were fought and are still fought there.
A découvrir également : Black caps - Blue cap - france cap -
SLEEK CAPS, SIMPLE STYLE
The maritime heroes celebrated by Dark Seas are not idealistic adventurers, but human men and women whose raging sea can reflect their tormented souls. Through logos and graphic embroidery, the Dark Seas caps selected by Headict bring a nautical touch with the raw charm of the sailors used to only having the open sea for company.