Cabaïa Beanie
Colour, fun, and lots and lots of pompoms: that's what Cabaïa promises us. An ultra cool Parisian brand that designs caps delivered in a nice box with no less than three interchangeable pompoms!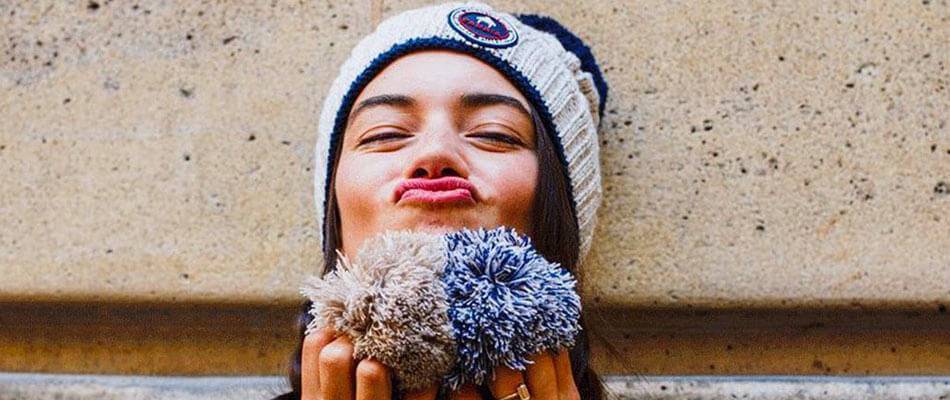 Change up the grey days with Cabaïa hats.
Created by a young Parisian in need of comfortable, pretty and quality hats; Cabaïa wants above all to put a good mood in our days, #seriousisboring is the slogan of the brand. The concept is funny and innovative. It consists of a collection of beanies, named after cocktails to lighten the mood and delivered in a box called the "shaker" with three pompoms of different colours, which are interchangeable thanks to a powerful and reliable magnetic system.
Our range of Cabaïa beanies for men and women
At Headict, we have selected a wide range of Cabaïa beanies for men, women and children. They have different colours and patterns to choose from, according to your tastes. Some will remind you of the Christmas party, with their reindeer or snowflake designs. Others have a more classic and traditional design. 
The Cabaïa beanies keep you warm in winter, thanks to their lined material made of acrylic. This fabric is comfortable and has a strong insulating power. All the Cabaïa beanies in our catalogue have a different look and three interchangeable bobbles. Besides, Cabaïa beanies for adults are available in single-size.
see also :
Cabaïa: long live choice, no more monotony!
Mojito, Creamy Gin, Long Island, modern or more vintage models with names that go "cheers?! "are often lined, to keep your head warm and comfortable. Decorated with a pretty patch with a straw hut on it, which reminds us that the name Cabaïa is inspired by Brazilian beaches. The French brand's hats are perfect to face the icy winter and change style on a whim. Their sophisticated packaging also makes them a superb gift for your loved ones, both original and useful. Try the Cabaïa pom-pom hats and treat yourself to their soft materials and playful pompoms!