Rock'n Free Life cap
Rock'n'free Life is a French brand inspired by the American vintage culture of tuning old cars and motorcycles, all sprinkled with rock'n'roll culture.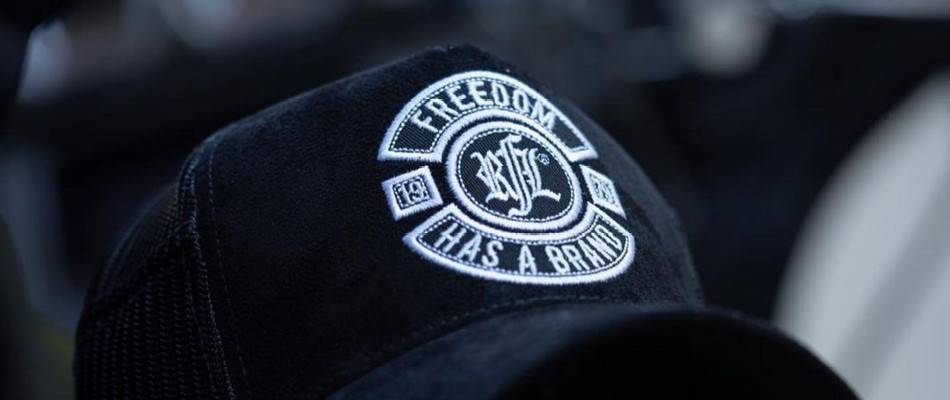 A brand of caps for enthusiasts
Rock'n'free Life is a textile brand of caps, beanies, bucket hats and accessories created by two Frenchmen: Benjamin Pugnat and Jonathan Jablonski. The brand was born from two common passions: motorcycles and headwear. It depicts bikers and bikers with a strong character, a little bandit, often tattooed and who love fashion. The brand was created by enthusiasts and for enthusiasts.
RFL caps are available in black and flashy colours: grey, red, navy blue, brown, orange, green… They can be plain, tone-on-tone, or two-tone. Designers are not afraid of original patterns such as camouflage, pop art, checkerboard, army, checks, leopard, etc. Several materials are used in the design of caps such as raffia, suede, fabric, wool, tweed, etc.
Discover our selection of trucker caps in many colors and materials for men, women and children. Like big brands like New Era, the brand offers the trucker cap with its famous rounded visor in limited editions of 300 or 400 copies. The size of the cap is adaptable thanks to a snapback adjustment system at the back. The creators of the brand have thought of it for those who dream of having the cap that no one else will have.
Trucker caps inspired by Kustom Kulture
Kustom Kulture is a movement that appeared in the US in the 1950s and consists of renovating and improving old cars from the 1920s to 1950s. Creators who are passionate about motorcycles incorporate these beautiful bikes with super-powerful engines into their style. The famous trucker caps were worn by truckers or farmers in the 70s. It's the whole universe of RFL, both hipster, vintage and modern urban: we imagine the American flag, beautiful cars, shiny motorcycles, bearded and mustachioed people, and electric guitars.
Free-spirited rock-inspired caps
Bikers like truckers are always on the road and drive machines that have it under the hood. They are ready to change their outlook and step out of their comfort zone to find opportunities. We don't play here, it's a real way of life. With Rock'n'Free Life, the goal is to assert its style in an offbeat way, and to display its personality, such as it is. The caps of the Rock'n'free life brand are resolutely rock'n'roll. Moreover, the brand slogan is "Freedom has a brand". The "RFL" logo appears unscrupulously in large Gothic letters embroidered on the front of the cap, and on the back often in a contrasting color. The Rock'n'free cap will go with all styles of clothing: from hipster, to the retro look, to urban fashion.