Salty Crew
There is a cap line that brings together those who like to surf big waves, tackle big fish and hunt in the deep. In a word, for all lovers of adventure on the seas or in the water who wish to live intense experiences with always maximum fun and a big risk-taking. Salty Crew caps are fun, stylish and functional.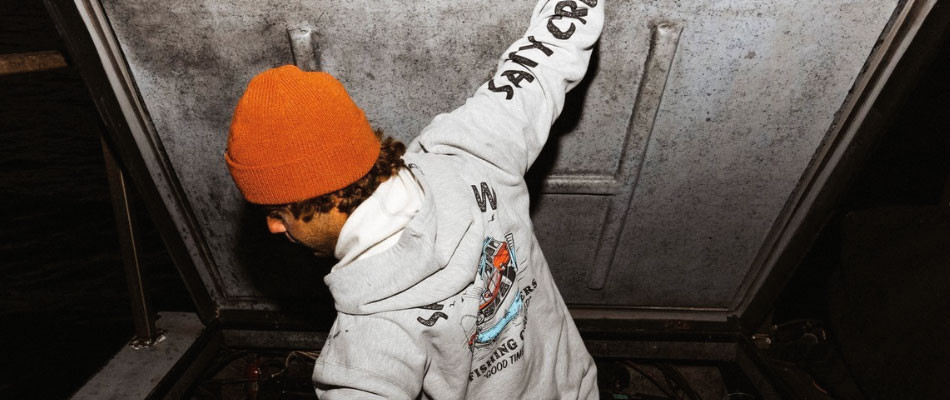 A crew of surfing and fishing enthusiasts
The crew behind the brand is made up of around fifteen people. They are very high level surfers like Tim Bosso, Levi Slawson, Matt Meola, Lucas Dirkse, Ethan Mudge, etc. who like to fish between two competitions, and very good amateur surfers like Duane Diego, ASG, Chris Lilis, as well as spearfishing enthusiasts like Sam Weisman, Justin Lee, Brandon Whalers.
The Salty Crew brand develops ready-to-wear, especially for surfing, and headwear accessories for men and women: caps, hats, bucket hats and beanies. It is a line of caps that is both fun and for extreme activities. Fun with friends is really the atmosphere that emerges on each crew trip.
It is a movement of strong "alpha" personalities who share the same passion for exploring the unknown. Their daily life is made up of exotic landscapes, palm trees, fine sandy beaches, turquoise lagoons, and also the infinite blue of the ocean. They chose to "take refuge in the sea".
A brand for thrill seekers
These thrill seekers are ready to travel around the world to explore the best surf spots in the world in Mexico, the Bahamas, Indonesia, Tahiti etc. They explore heavenly places around the world, but also drier and colder places in search of adventure, to surpass themselves physically and experience intense moments. The brand has developed headwear accessories validated by adventurers and in their image, capable of following them in their slightly crazy adventures.
One of their slogans that appears a lot on clothing is "chasing tail" which means "chasing fish tails" but it can also be a play on words for the back shape of the surfboard. We could just as easily translate as "chasing the wave".
Salty Crew caps do indeed taste salty with many references to fishing. When they're not rushing through a pipeline, the crew members have fun catching huge tropical fish like the "mahi-mahi" of the Baja coast (between Mexico and California), or the marlin , or king mackerel. These tough and multicolored fish are represented in logos on the caps. We also often see the symbol of the fish out of water on a hook, struggling to get rid of it.
Fun caps with fishtails
Salty Crew offers a whole range of hats of all styles: bucket hats, straw hats, truckers and caps. They are sober or flashy colors: black, navy blue, red, khaki, white, gray, dark green, burgundy, light blue, orange, etc.
Its caps are for sports or for wearing dry: flat or curved visor, with or without snapback, structured or unstructured, high or medium crown, truckers to wear in chill mode, visors, straw hats with original prints, beanies (the famous "fisherman's hat"), technical boonies with a military motif… There really is something for everyone! The brand has an impressive collection of truckers, the mesh fabric net at the back is ideal for keeping cool and protecting yourself from the sun.
The patch sewn on the front is often what gives the cap its character: we often see the name of the brand, decorated with a retro fish logo or a simple S like Salty Crew in a black circle. Salty Crew hats are functional with a range of technical attributes that are necessarily needed during a boat trip, such as waterproof material, strong UV protection, water-repellent fabrics, sweat-wicking elements, added seals for prevent the cap from getting wet, and the use of recycled materials on various accessories.
In summary, Salty Crew headgear is made for adventurers and you can take it anywhere. They recall the sea and the ocean with symbols of exploration. Thanks to their technical functions, they are suitable for those who like to take risks and think outside the box: this is the brand that will take you to new heights!