summer hat
Women's Floppy hat : felt or straw floppy hats
The floppy hat is a feminine hat with a very wide brim. This accessory can be worn all year round. The straw floppy hat is perfect for the summer months. In winter, choose the felt floppy hat: it keeps you warm and protects you from the rain. The floppy hat is very chic and completes beautifully a stylish look. Besides, it can also be worn with a casual or a beach outfit.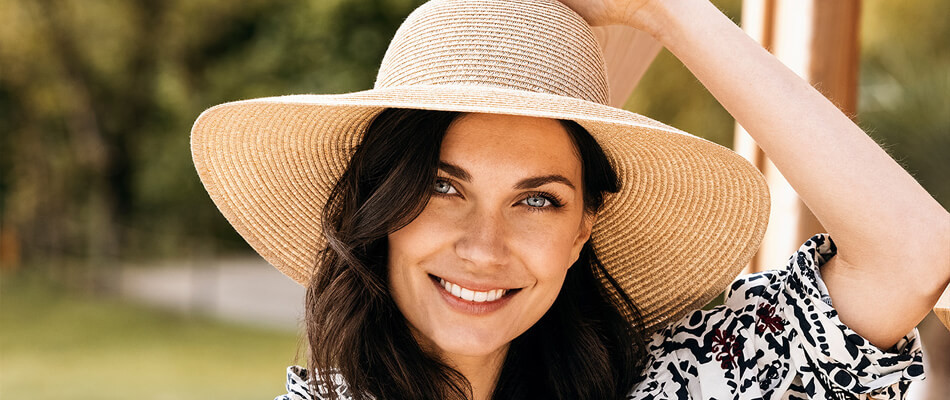 The floppy hat, trendier than ever
The floppy hat is making a very noticeable comeback! Made of straw, the floppy hat is perfect for the summer. Wear it on the beach, during your holidays! It also comes in felt, a warm and comfortable material. Beyond its undeniable effectiveness as a protection against the weather, the felt hat is very elegant and fashionable. We recommend the felt floppy hat for a more bohemian or rock look, even though it adapts to your desires. Historically made of straw, the floppy has greatly evolved and changed today. This accessory has a new look and is made of new materials such as raffia or even paper.
see also :
Our selection of floppy hats
Where to wear the floppy hat? At the beach, of course. In a swimsuit, with its wide brim, the floppy hat will protect your shoulders from sunburn. But also in the city, to be protected from the sun. The floppy hat helps you stand out and makes you special. Show off during your holidays, enjoy it! Discover these ultra-feminine floppy hats from the best brands such as Brixton, Seeberger, Stetson or Goorin... with more or less wide brims and ever more delicate details.
The floppy hat delivered in 48-hours
At Headict, we have selected a wide choice of floppy hats in many materials and fabrics. Choose between different colours and design the floppy hat for women that suits your style and your personality. Besides, floppy hats come in various size, from 54 to 60 cm. We want you to find affordable headpieces. This is why we offer the best prices! Did you find the perfect accessory? Then, place your order right now. In addition to affordable prices, you can enjoy a 48-hours delivery, thanks to Headict.