Men beanie
Men beanie
Headict is undoubtedly the best place to find your men's beanie. Our complete selection for all ages and tastes will seduce you with its originality. All of our beanies for men are one-size-fits-all, no risk of making a mistake! Men beanies are perfect for the winter months. They keep you warm and bring you comfort all winter long. Shop now at Headict and get a 48-hours delivery!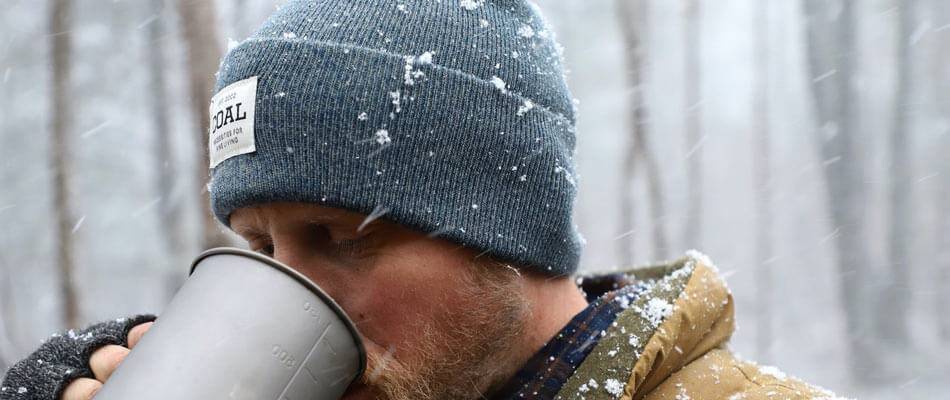 Men beanies : every man deserves one
The hundreds of men beanies available at Headict have been selected for both fashion addicts and men that are sensitive to the cold. As a matter of fact, men beanies are very trendy but can also keep you warm during the frosty winter months. Are you looking for a short beanie such as a docker hat, or a long men beanie ? We have also selected men beanies with an urban surfer style, and men beanies with a pompon or a visor. These particular designs are perfect if you like the snowboarder style. The men visor beanie also protects its owner from the sun, the rain and the cold.
Men beanies: find the best brands here, at Headict
At Headict you will find the perfect men's beanies for all styles: those who like to follow fashion and those who want to stand out. Discover a complete collection of Brixton, Obey, Carhartt, Barts and Coal beanies. Stetson offers timeless models, Brixton has a vintage style, Picture uses eco-friendly materials and Barts is always on trend. We are convinced that you will find the perfect design that fits your style.
A découvrir également : Men beanies - Men beanies - Men beanies - Men beanies - Men beanies - Men beanies - Men beanies - Men beanies - Men beanies - Men hats - Pom beanies - Black beanies - White beanies - Red beanies - Orange beanies - Green beanies - Yellow beanies
Headict encourages you to choose between men beanies made by reputed brands. As a matter of fact, these specialists use the best materials such as wool and cotton, in order to create comfortable and timeless men beanies. Do you know that wool is able to keep you warm and avoid humidity ? A men beanie made of wool is definitely the best choice.
Black or multicoloured men beanie: it is up to you!
Here at Headict, we have the perfect men beanie that you are looking for. In order to meet our clients' needs, we have selected a large choice of colours and designs. 400 products categorized by colour are available on our webshop, so you can easily choose the ones that fit your style. 
The classic black beanie for men is of course available in many versions, in various shapes and in soft, warm materials, including wool or alpaca. If you want to give a warm touch to your outfits, why not a burgundy, brick, or even mustard yellow beanie? Olive green and mottled grey are also popular and offer a soft natural look.
Moreover, Headict selected printed men beanies and patterned men beanies for all tastes. They are very trendy and bring a casual touch to any outfit. You will also love the knit men beanies made of wool, for the warmth and comfort they bring.
see also :
Personalized men's beanies
Perhaps you are part of a group, a club, or maybe you just like to have what others don't? Get your beanie customized: in 3D embroidery or engraved on a leather patch, write your text or upload your logo, choose the typography, the shape of the beanie, the colour, blue, black, red, grey.... the choice is huge, so take the opportunity to be creative and experience the pleasure of a unique hat, in your very own style?!
Men beanie: place your order now and get a 48-hours delivery
Headict have selected the best brands such as Pipolaki, Reell, Mackie, Picture, Herschel or Patagonia, so you can choose between high-quality men beanies. Moreover, we are convinced that everyone should get the perfect beanie. This is why we offer you the best price. Place your order now, and get your men beanie as soon as possible, thanks to the 48-hours delivery.