Bandana
Bandana for men & women: shop yours on Headict
Meaning "to tie" or "to knot" in Hindi, the bandana is a well-known piece of cloth that we have all worn in our life. Adopted by cowboys to survive the dust and sandstorms of the American West, the bandana is a mythical accessory.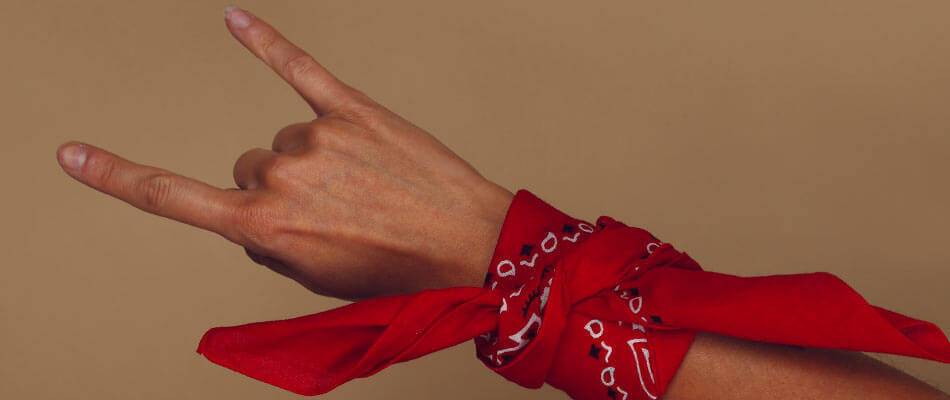 The bandana: a timeless accessory
The bandana was worn by peasants of the Seville region of Spain in the 14th century. At that time, the bandana was worn to avoid breathing the dust of the arid land of Andalusia. It was then exported to the United States by the settlers. The use of the bandana spread across the Atlantic and was a significant accessory for a long time. Depending on how it was worn, the bandana could signify membership of a gang, or of the gay community if worn in the back pocket of one's trousers. The bandana is also worn on the wrists by many stars, such as Guns N Roses. Hence, it is part of every rock outfit.
The bandana, an accessory that's coming back into fashion
The essential accessory of the 80s has been back in fashion in recent years with the revival of fashion elements from the late 20th century. Many colours are now available. To be trendy, choose an original colour such as pink, yellow or green. Worn around the neck in the traditional way or as a vintage accessory that can for example be tied to a backpack or a belt, the original bandana made in the USA and made of cotton is making a big comeback; it's up to you to find the best way to wear it. So let yourself be tempted by a little step back in time and dare to wear the colour and paisley pattern that Johnny Depp or Keith Richards like so much!