Flechet
Fléchet is a French milliner created in 1859 specialized in the manufacture of felt hats. Fléchet represents French know-how and thigh-quality workmanship. The Fléchet hats are authentic, simple and timeless. It's a must-have for those who want a classic accessory made in France.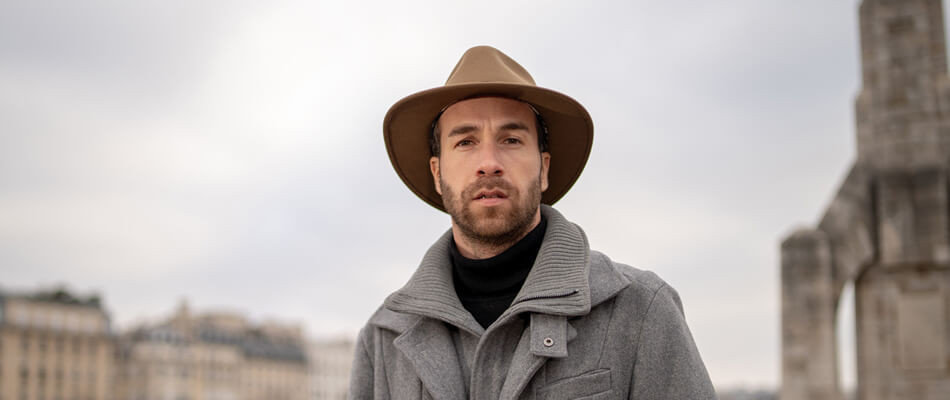 Flechet, high-quality headwear
If Fléchet is so successful today, it is because this millinery has maintained its values year after year. Even though the French brand is almost two hundred years old, it has managed to uphold a true style. Since 1859 Fléchet keeps on enticing all headwear lovers, from the youngest to the oldest. Choosing a Fléchet hat is a guarantee of quality for those who have very high standards, but it is also the opportunity to wear an accessory that is stylish, original, following current trends, which explains why the brand is so appreciated.
You can discover all the French brands available on Headict, here.
see also :
Designs for all styles
Fléchet's purpose is to attract customers all over the world. To do so, the brand offers different designs of headpieces, from the simple straw hat to the lined trapper hat, as well as the newsboy cap or beret. We appreciate the value for money which is very appealing, given the quality of the accessories proposed by Fléchet. The hats are of high quality for an affordable price, thus satisfying even the most discerning connoisseur even with a limited budget. In the Fléchet collection you will find winter hats, such as fur-lined trapper hats, or wool felt hats. Fléchet offers summery headpieces such as trendy and light straw hats, perfect to be worn at aperitif time, or during the day for a chic, elegant, practical style. Summer Fléchet hats also offer protection from the sun. You can also shop a stylish denim cap and make your outfit stand out!