Women beanie
Women's Beanie
Welcome to the best e-shop for women's headwear. Find at Headict a unique and original choice of beanies and caps. Express your style this winter with Headict! On this page, you can find a large selection of women beanies. Choose between several styles, brands, colours and patterns the perfect accessory for the winter to come.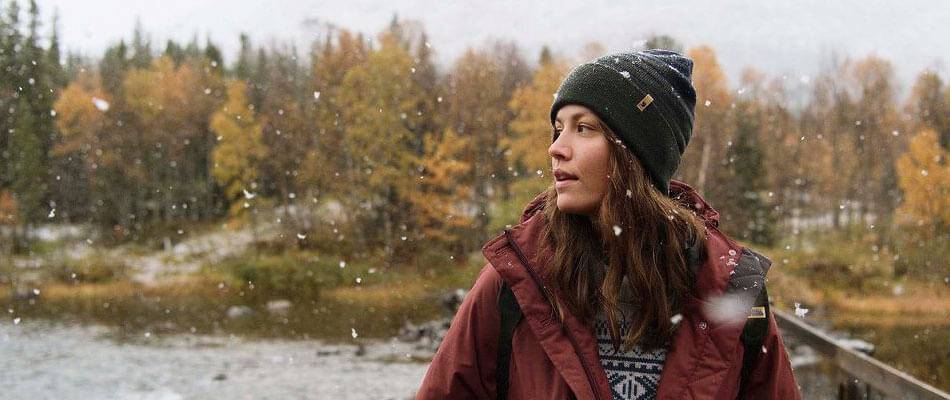 Women's beanie : a wide choice
Headict has hundreds of beanies designs! All the choice needed to find the right one for you. Women's beanies with a woolly or furry pompom, long beanies or NY beanies, there's something for every taste, in every colour. We also offer a range of girl's beanies to make your little cherub as beautiful as Mum!
Women beanies: order now at Headict
At Headict, you can choose between several styles of women beanies: in knit, wool, cashmere, with or without a bobble, fleece lined, the choice is yours. You can even opt for the women short beanie, originally worn by dockworkers. Nowadays this accessory is very trendy.
Besides, the beanie is available in several colours. Are you looking for an accessory that brings an original and modern touch to your ski outfit? In this case, choose the pink, purple, or patterned women beanie! On the other hand, if you prefer neutral and discreet accessories, the black beanie will do the job perfectly.
The incomparable comfort of a women's beanie
The women's beanie is distinguished by its often softer colours and more enveloping, flowing shapes. Made of wool or with a fleece-lined interior, it will keep you warm, protect you from rain and snow and give the final touch to your look. Enjoy women's beanie designs for all tastes. Headict offers various shapes of women's beanies in line with current trends. Either long to fold on the back of the head or to wear in a point in order to gain a few centimetres, or shorter, like a docker beanie. The traditional ski hat is available in colourful versions with matching pompom, unless you prefer the feminine charm of a silky fur pompom combined with soft shades, embellished with a touch of sparkle. Finally, the headband wins the prize for glamorous looks and vintage style. It lets your hair show while keeping your ears warm. If you prefer not to have your ears covered, opt for a women's beret to face the rigours of winter.
A découvrir également : Women beanies - Women beanies - Women beanies - Black beanies - White beanies - Pink beanies - Ski beanies
see also :
Women's beanies for the city and the mountains
The ski hat is the essential companion for mountain holidays, while the trendy beanie protects you from the cold every day. Headict has selected the most beautiful models of women's beanies for you, from the best brands. The ultra-soft materials help you forget the freezing cold, whilst you enjoy the extra style brought to your image by an accessory. Indulge yourself and vary the colours, it's easy with our huge choice of warm tones, neutral greys or creamy whites or of course black, in spiral, glittery or more discreet versions. If you prefer an original look, go for a fur trapper hat, or a cute beanie embroidered with a design...? Headict offers a unique selection of headwear so it's easy to find a women's beanie that fits your personality and lifestyle.
The chunky knit beanie for women: add it to your winter wishlist
The chunky knit beanie for women is definitely a winter must-have. This accessory, available in single-sized, is comfortable and keeps you warm. The chunky knit beanie, with or without a pompom, is highly recommended to all women who plan to hit the ski slopes this winter. Thanks to its fleece lining, this women beanie protects your ears and head from the cold mountain wind.
The chunky knit beanie is available at Headict at the best price. It is one of the ultimate winter accessories, just like the wool gloves, scarf and headband. Complete your warm winter outfit with a chunky knit beanie. Thus, you will be perfectly protected and will fully enjoy the mountains and the ski slopes.
Order now and enjoy many advantages
Headict guarantees the widest choice of women beanies at the best price. Moreover, we offer a 48-hours delivery. Interesting, don't you think?