Women beanie
Women's Beanie
Welcome to the best online store for women's hats. Whether you're looking for a new cap, a cashmere beanie or a knitted beanie, Headict has it all. Discover a vast selection of headwear at the best price, with colours, shapes and styles for every occasion. We have it all! Fur, pom, knitted, cashmere or wool? If you're looking for a new stylish hat, cap or beanie this winter, you've come to the right place! Our reviews speak for themselves with hundreds of satisfied customers around the world! And why not treat the family? Check out our kids page and discover a large stock of hats and beanies at a great price! Dark pink, light blue, basic, bobble or pom... choose from a vast selection of children's headwear. The Nerida beanie by Barts with golden stars and a silky pom os available in pink and blue. There are also unisex designs and colours for both children and adults. Save time and money with the best hat store online! The perfect beanie, hat or cap is in stock here at Headict, so wait no further and start adding to your wishlist today!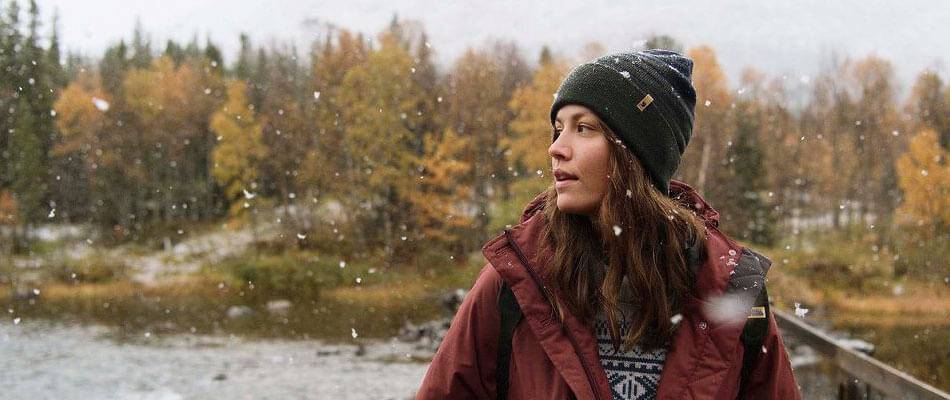 THE BEANIE HAT FOR WOMEN AVAILABLE AT HEADICT
Headict has hundreds of designs and colours in stock with one size that fits all. Black, blue, pink or grey? Stars, spots or stripes? Take a look at our new selection of women's hats and find the perfect beanie to keep your ears warm this winter: cashmere, pom beanie, wool blend, bobble hat, rib beanie… you name it, we've got it! We even have a kids collection for mother and daughter matching hats!
Our beanies for women are designed to keep you warm all winter with soft fabrics and quality materials. However, they're also a great fashion accessory and can become an essential part of your everyday outfit. Select the design, colour and size of your choice to match your bags, gloves and shoes! Our womens grey jersey trapper hat is a winter wishlist favourite so make sure you get yours before we run out of stock!
Shop online at Headict for your new favourite beanie, hat or cap by Barts, Brixton, Nobis, Obey and more!
THE BASIC COMFORT OF A BEANIE HAT
Shop until you drop with Headict's wide range of stylish headcovers. The women's beanie range offers quality winter hats and caps made with soft fabrics to keep you warm. Made of wool, cashmere, or with a fleece lining, the winter beanie hat will protect you from the rain and the snow. Headict has selected the trendiest new hats and knit beanies to keep your ears snug. Want to look stylish on the slopes this season? Take a look at our winter ski beanies with matching pompoms! Or, if you're staying in the city then treat yourself to a new black beret or a faux fur pom for a smart evening out.
A découvrir également : Women beanies - Women beanies - Women beanies - Black beanies - White beanies - Pink beanies - Ski beanies
We've got the perfect rib beanie in stock for you! With a variety of different colours to choose from, Headict is the ultimate reference if you're looking for a new beanie or cap and the best price online!
UNISEX CAPS AND BEANIES
Headict is a reference when it comes to headwear with hundreds of designs and fabrics available online.
Because we're passionate about our product, we've selected the most stylish hats from the best brands in the business. Barts, Brixton, Cayler and sons, Seeburger, Nobis and more have a great selection to choose from with beautiful designs and super soft fabrics including wool, cashmere and knit.
With one size that fits all, our beanies, headbands and ear muffs are the ultimate winter accessories. Headict offers a unique selection of fashionable headwear, so it's easy to find a women's beanie that suits your personality and lifestyle. And why choose one? Save money with our free delivery option for orders over £49, so don't miss out!
A CHUNKY BEANIE FOR YOUR WINTER WISHLIST
The chunky knit beanie is back in style this season so make sure you add it to your wishlist. In fact, the knitted beanie is a suitcase essential if you're heading north this winter with a warm fleece lining that protects you from the cold weather and chilly mountain breeze.
Our beanies, hats and other accessories are available in one size and will keep your ears snug all season. The chunky women's beanie is available now at the best price online! View our online shop to find the perfect product with matching accessories such as black cashmere gloves and a light knitted scarf, to add the final touch to a warm winter outfit.
FINDING THE PERFECT PRODUCT: OUR ADVICE
At Headict, the online shop that specializes in headcovers, there are hundreds of new designs and colours to choose from. But choosing the perfect winter hat can be a tricky job. That's why we're here to help you find the best product for you!
First of all start by sorting the product list by size. If you're not sure what size you are then measure your head and refer to our size chart.
You should also take in to account what fabric works best for you. A winter trip to the mountains? Make sure you shop for a wool hat, a chunky knit beanie or a pom beanie. These quality fabrics will protect you from the cold, the wind, the rain and the damp. If you're getting ready for a smart evening out with colleagues or friends then a wool beret such as the Eileen beret by Barts or the fur headband by Barts is the perfect choice.
Last of all, make sure that your winter beanie, bobble hat or wool beret is in line with your style. If you're more into low-key and casual attire then black and grey are the best basic colours that go with pretty much everything. However if you like making heads turn then dare for a bright pink fabric or a funky design with stars or stripes.
WOMEN'S BEANIE: ORDER NOW AT HEADICT
At Headict we take our hats seriously! This is why we offer all sorts of trendy beanie hats for men and women: knitted, wool, cashmere, with or without a pom. Or you can view our range of unisex designs suitable for both men and women.
Choose your favourite brand, style and colour to find a beanie for this winter! A wool blend beanie for a ski break in the mountains or a bobble hat to match your knitted cardigan! Dark blue, black or grey are a classic choice to avoid the fashion faux-pas but those who know how to dress to impress will enjoy a pom beanie or a light pastel colour. Fashionable, functional and budget-friendly accessories to add to your winter wishlist. The hardest part is choosing just one!
Check out our great reviews and start adding to your wishlist today. Don't forget to check out our beanies for men and kids!
Save time and money with 48-hour shipping and free delivery for orders over £49. So, what are you're waiting for?