Beardo Beard Hat
Beardo or the beard hat is the crazy idea of Canadian Jeff Philipps, an avid snow sports fan. It was on an icy day in the winter of 2006 that the idea came to life in the mind of the young entrepreneur. To his great surprise, it was a success and bearded men quickly invaded the ski slopes.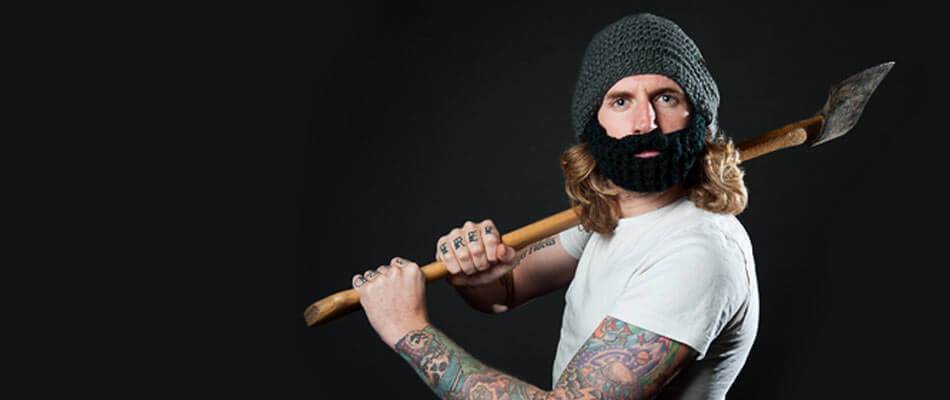 Change your head with the Beardo hat.
For both men and women, wearing a beard is fun and trendy. Created and knitted by hand, Beardo hats are made with a woollen beard (that doesn't itch!), which is foldable, detachable and adjustable. More practical than a real beard! A useful and funny accessory to protect you from the cold and snow during your skiing sessions.
The perfect beard hat for you
Blonde or brunette, short or Viking style, you can choose the colour and shape of your beard here! Beardo is also a collection of original neck warmers: dog's head, bloody mouth etc... so you won't go unnoticed!