Make sure to be lucky and get some fun and original style, with the Lucky Cat caps from the urban brand Djinns.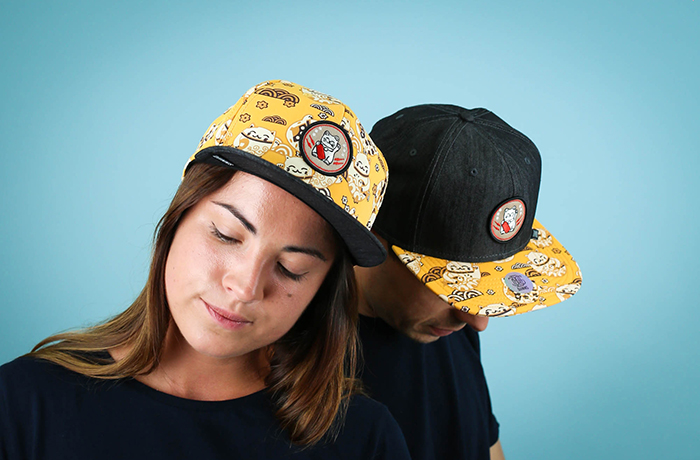 Maneki neko, a great cap for the show
With a long story and Japanese origins, the Maneki-neko or beckoning cat, attracts prosperity, as well as friendship and love. Cats traditionally are a symbol of good fortune in Asia, one of the reasons for it being that they are hunting the predators of the silkworm. The Maneki-neko or Lucky cat, this kitsch emblem waving his paw at the Chinese stores' entrance, appears this season on the quirky caps brought by the German brand Djinns.
Fun touch and colourful print : thee lucky cat collection from Djinns
Turn heads and cheer people with an original cap or bucket hat from the Lucky Cat collection from DJINNS. The reversible bucket, for instance, goes in a blink from a sleek black cotton side to a bold printed side showing a yellow background on which big smiling cats greet you. Ideal to create a surprising effect, it is sold €29.90 on the Headict website. The two Lucky Cat snapbacks from Djinns, available at the same price, create two proposals for the more daring or those who just want to add a slight touch of Maneki-neko to their days. The first cap displays a full print with a black peak and a round embroidered patch, the second one plays on the details with a printed peak enhancing a black crown, and the same patch showing a smiling cat.
Add some Asian fun to your dressing with the Lucky Cat caps from Djinns, available now on the Headict website!