Refined elegance and a strong personality are the best assets of the creations from the Italian brand Alfonso d'Este, an original hats designer.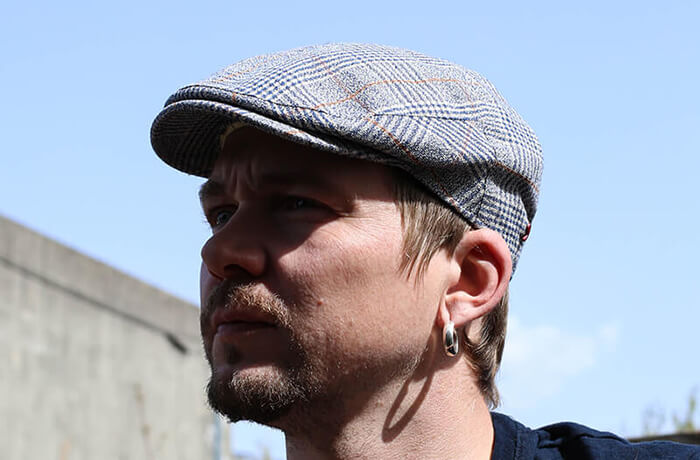 Think global, act local : international inspiration and local making
The creative designers from Alfonso d'Este get their ideas when travelling the whole world, to elaborate a unique collection each season. Refined patterns, heartwarming patchworks, exquisite fabrics, everything is designed to offer hats providing a distinctive feel to your daily or more elegant outfits.
The workshops from Alfonso d'Este are located near the creative offices, in Italy. Specialised workers elaborate each hat with specific care.
Plaid, patterned or solid : caps for all tastes
This season, the Alfonso d'Este Caps present all types of executions to satisfy all tastes. Our favourites? Maybe the John, a very refined cotton jacquard hat with an original dotted pattern, enhanced with a genuine leather peak, which will give a dolce vita style to your days. It is available at €79.90 in the Headict store. Those who love beautiful fabrics, as well as the houndstooth trend will be seduced by the Kioto cap, a light and fresh linen cap with timeless elegance. It is available for €79.90 on the Headict website now.
Discover the Alfonso d'Este brand in the Headict boutique and chose a cap with Italian design and international elegance to complement your outfits!