Cap
Cap : find the perfect cap on Headict!
If you like snapbacks, fitted caps or truckers, discover a range of brands and incredible items for your head!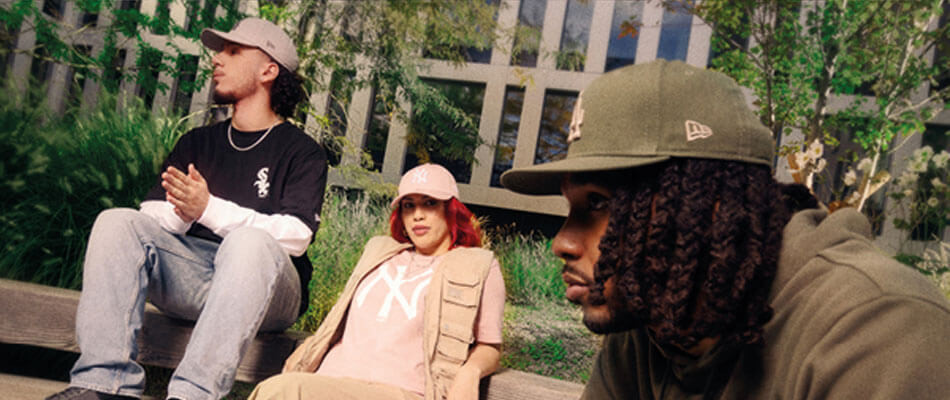 The cap, undisputed star of the headwear industry
With a simple yet stylish cap, you can affirm your style and bring an authentic and unique touch to your looks. The cap is a useful and practical accessory, used by professional sportsmen and sportswomen since the 20th century. But the cap is also an icon of the fashion industry. In other words, the cap is versatile, which is why everyone loves it and wears it. 
On Headict, you can find multiple designs. Which one will you choose ? The snapback cap ? The trucker cap of the 5 panel cap ? The choice is yours. We offer you caps for men, women and kids.
Headict, the widest choice of caps for sale
We are committed to offering you the widest range of fashionable caps so that everyone can find their own style. That's true, we are doing our best to present new designs every week. Of course, you will find timeless accessories, such as the New Era caps. But Headict also selects less famous but high-quality brands. We are sure that you will find out on Headict the cap that is right for you. In our store, your favourite accessory is two clicks away. Browse our selection of products: we offer the widest choice of caps and hats on the Internet. Moreover, you can customize your cap on our website. Get your own unique look today!
A découvrir également : New Era Cap - Stetson Cap
On this page you searched for: cap - helmet - cap
A cap for every style and personality
There are many ways to wear a cap, especially since it comes in a wide variety of shapes and looks. The snapback cap is very sporty. In fact, it is the historic accessory of American baseball players. On the contrary, berets and gavroche caps are very chic and bring a retro touch to any outfit. Nevertheless, almost everyone can wear a cap. In fact, when it comes to fashion, mixing styles to create a unique and personal look is highly recommended.
We can then wear a snapback cap with a suit and a pair of sneakers. It is also possible to mix a retro flat cap with a contrasting streetwear outfit. We encourage you to have fun creating your personal look. A woman wearing a straight skirt and a blouse with a pair of sneakers can also opt for a New Era cap, in order to break up the seriousness of her outfit. Whatever the clothes you like, you will enjoy wearing your cap, making it the central piece of your look. 
see also :
Different caps to match your looks
A single cap is never enough to match all your looks. Why settle for just one cap, while you can have everything you want on Headict? It is way better to have the choice between several colours, patterns, shapes and prints, so that every outfit becomes a unique look!
Of course, a versatile cap is highly recommended. This accessory fits any different type of clothes. You also need a sophisticated hat that stands out. Choose a trendy shape or a colourful design in order to break the monotony of an everyday outfit. Try to improvise and remember that you don't have to match all the colours together.
Nowadays, the fashion universe encourages people to create unique and extravagant looks. In other words, try bold colours and mix different styles. The cap can definitely help you find yours!