Kids cap
Kid's caps available at Headict
It's a relief when the good weather comes back! The little ones will finally be able to go and frolic in the fields! Yes, but do not forget to protect them from the sun. On Headict, you can choose the perfect kid's cap. We have selected many designs, colours, prints and patterns. Besides, you can choose the kid's cap between many famous brands. On Headict, enjoy affordable prices and a 48-hours delivery.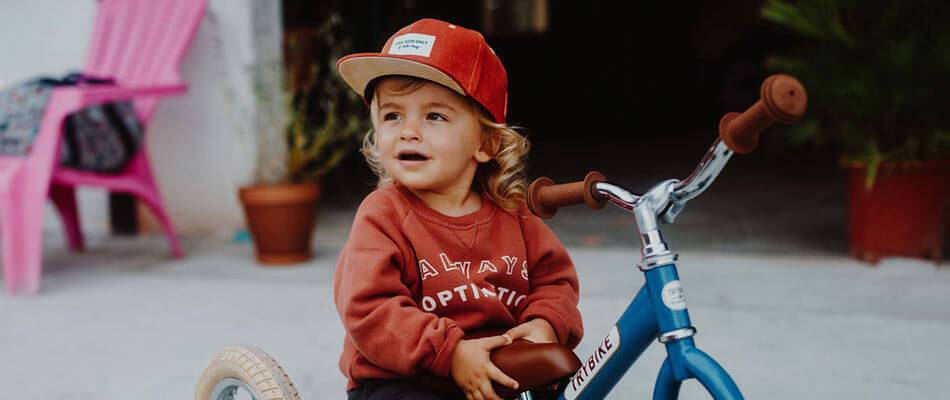 The kid's cap, a useful and trendy accessory
Kids are not meant to sit under an umbrella and wait for the night to come. The cap is a summer must-have. This accessory allows them to have fun while being protected! The kid's cap protects the hat and the eyes from the sun. The kid's cap gives your children a look that is both cool and relaxed. Young girls appreciate caps for their trendy and fashionable look, but also for the comfort given. In a nutshell, the kid's cap is an accessory that is both useful and very much appreciated by children. For a unique look, you can also create a personalized cap for your child with myHeadict.
A découvrir également : Men caps - Women caps - Boy cap - Girl cap - New Era kids
see also :
Headict offers a wide range of children's caps to choose from
Headict has selected the best kid's cap brands, such as Picture, Barts, New Era, Bilabong or Hello Hossy. Besides, the cap designs are varied. Are you looking for a plain cap to customize, or a more original printed kid's cap? You will find at Headict the perfect kid's cap for your child.
New Era Snapback or Flexfit cap, make your choice from more than 60 models of children's caps. Many models are adjustable at the back to easily fit all heads. NY, Superman for superhero fans, or plain caps, there is something for everyone. We offer the best price, and a 48-hours delivery. Place your order right now!