Obey Cap and Hat
If you think "Obey" literally means "obey!"… think again! The Obey clothing brand was launched in 2001, however the logo was created over a decade before by designer Shepard Fairey, originally inspired by John Carpenter's 1988 sci-fi movie "They Live". The movie is said to be a harsh critique of today's capitalist society, therefore revealing the sarcasm behind Fairey's four-letter caption. The concept of printing thought-provoking messages on regular hoodies, shirts, jeans, jackets, bags and baseball caps is the ultimate secret behind the "Obey" brand. Headict offers a wide range of Obey accessories including baseball caps, bucket hats, beanies and snapbacks. Add your favourite item to your wishlist and get free shipping when you buy over £45!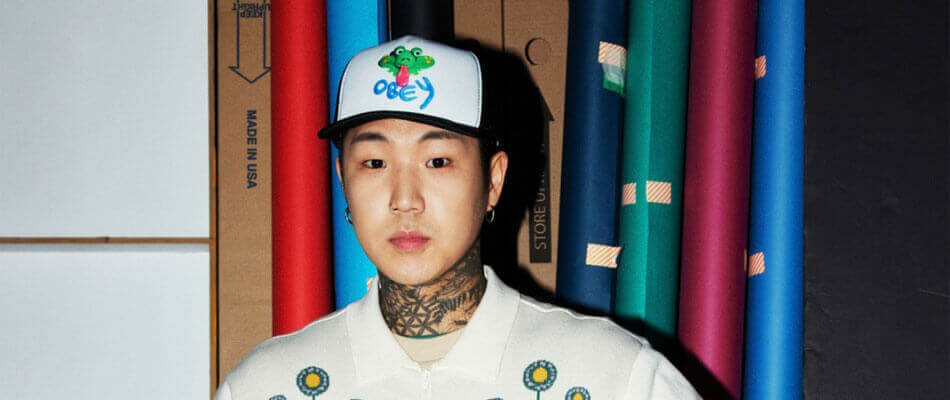 WHO IS SHEPARD FAIREY?
Shepard Fairey is a designer and street artist born in 1970 in South Carolina, USA. Passionate about street art and graffiti from a young age, he printed his first tags on hoodies, bags, shirts and skateboards. As a young adult he studied graphic design and illustration before graduating from the Rhode Island School of Design.
In his early career he added prints to pretty much anything he could get his hands on: sticker, poster, hat, baseball cap, shirt… However it wasn't until the bold black "Andre the Giant" icon design that he caught the attention of mainstream streetart. This was his first major breakthrough. His international career took off soon after with the Black Eyed Peas "Monkey Business" album cover project and the 2008 Obama campaign.
Shepard Fairey is no doubt one of the most influential street artists on the planet today. In fact Banksy himself once said "If Shepard Fairey comes to your town, every single graffiti writer gets uptight...I am absolutely positive he has made more reaches [street art interventions] than any graffiti writer in history ever has done or ever will. And that means he's won".
THE PAST, PRESENT AND FUTURE OF OBEY CLOTHING
Launched in 2001, "Obey" depicts the controversial, artistic and activist vision of the world-renowned artist and designer. The clothing and accessories brand went viral a couple of years later after Shepard created the screenprints for Barack Obama's campaign. An encouraging view of "Hope" and "Progress" for future generations.
A découvrir également : Skate cap
What was once a young designer's dream has now become one of the hottest brands in streetwear for both men and women. From shirts to jeans, bags to beanies, the bold black eyes icon is hard to miss. Obey clothing is indisputably the new kid on the block, competing with the biggest names in fashion.
Obey hoodies, jeans and beanies are also popular among the stars. Celebrities known to have worn an Obey shirt include Rita Ora, Channing Tatum and Zayn Malik. Justin Bieber has also been spotted with the bold red logo!
Headict brings you a hand-picked selection of new designs including regular baseball caps, snapbacks, bucket hats, beanie hats and other Obey accessories that you can add to your wishlist today! Available in a variety of colours with different shapes and styles for every occasion and one size that fits all.
OBEY, ARTISTIC & ACTIVIST PRODUCTS

Shepard Fairey, aka Obey the Giant, is known across the world for his strong messages and bold black eyes icon. Other inspirational slogans include «The Medium is the message» (Marshall Mc Luhan), «Anti Bush/ Anti War» and «Be the Revolution». He began printing on stickers and posters before breaching out to high street fashion and printing impactful new designs on hoodies, shirts, jeans, jackets, bags and beanie hats. Obey clothing and accessories was born with the sole purpose of spreading Fairey's artistic view.
Obey was originally a clothing brand specialized in jackets, jeans, hoodies and shirts. However with such strong slogans and bold prints, the idea of creating a headwear range was born. The brand now features a stylish collection of regular baseball caps, 5 or 6 panel caps, strapback hats and beanies.
Sporting an Obey item, whether it's a hat, snapback or baseball cap is a way to encourage critical thinking. The Obey brand inspires each of us to question the society we live in while creating our own unique look.
see also :
OBEY CAPS AND HATS FOR YOUR WISHLIST
Discover our selection of Obey's trendiest caps and hats on sale at the best price online: 5 or 6 panel cap, snapback, beanie hat, bucket hat, strapback… a huge choice of shapes and colours for men. Made with quality fabrics, simple designs and bold logos, Obey clothing and accessories is this year's wishlist must-have. Buy a new black beanie or a blue baseball cap to go with your regular jeans and shirt look or go for something a bit different like a bold red print to spread the Fairey message.
The brand's bestsellers are all available at Headict such as the future beanie for men and women. Another favourite is the cord range with bucket hats and strapbacks made of soft corduroy that add a vintage touch. The Obey micro beanie for is also back in style this season with one size that adapts to both men and women. There are plenty of colours to choose from such as regular black, blue and red or a more daring olive green and carrot orange!
Follow in the anti propaganda footsteps of Andre the Giant with the Obey snapback, available in blue, black or khaki. This item, featuring an embroidered patch with stars or exclamation marks, is a wishlist favourite that comes in an adjustable size and at an affordable price!
The brand's best caps and hats are on sale at Headict at an unbeatable price. We also offer a free delivery option for all orders over £45! So don't wait any further, shop online at Headict and start adding your favourite cap or hat to your wishlist.
THE OBEY COLLECTION: SIZE, SHIPPING & DELIVERY
The beanie hat by Obey is possibly the most fashionable item on the market with soft quality fabrics and a fabulous array of colours to choose from. With such a large selection of products, the hardest part is finding your favourite item. With our online wishlist feature, items can be added and removed as you shop online.
Most of Obey's head accessories come in one size that fits both men and women and a unique size for kids. Other snapbacks and panel caps feature a modern strapback system that adjusts to all sizes.
If you're looking for a specific hat like the Obey future beanie or a panel cap then you've come to the right place! The best of the brand is on sale here at Headict! Our online store offers a wide selection of Obey headwear products for men and women at a great price. We also offer 48-hour shipping and free delivery when you buy over £45. It's time to add the iconic eyes logo to your collection!