Men cap
Men Caps for sale
The men cap is absolutely a must-have for men! This headpiece is a fashionable and timeless accessory. But don't forget its principal use: protection from the sun! Whatever your tastes are, you will undoubtedly find the men cap for you in our shop.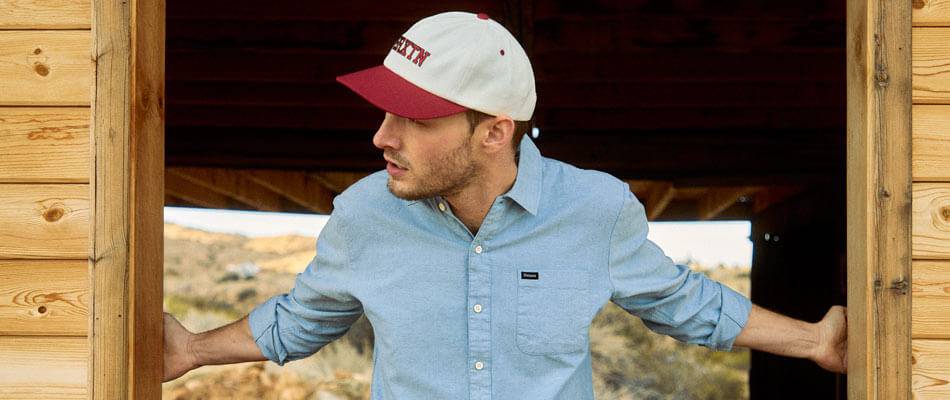 The largest choice of men caps
No less than 1200 different men's caps, that's what Headict, the craziest Headwear shop, has to offer. New models, new brands, we offer you the freshest, trendiest or most up-to-date products. Whether you are someone who wears the same Huf cap every day or a great collector, we offer the widest possible range so that everyone can find what they desire. Are you afraid of getting lost among so many men's caps? Don't worry, everything is organized so that you can easily sort the products and quickly find the ideal model. Choose the brand, colour, print or team you like and go straight for the goal.
A trendy men's cap, or nothing.
Do you enjoy being up to date and knowing the most beautiful brands? Welcome to your home?! Whatever your style: elegant hip-hop or bling bling, skateboarder with a cap from the American brands Obey or Huf, hipster with a five-panel Brixton, American Trucker with Von Dutch or just you, take a walk through our site, we are sure you will find the right men's cap for you.
A découvrir également : Black caps - White caps - Red caps - Summer Caps - Winter Caps
see also :
Discover our limited edition stylish men caps
Developed especially for the release of your favourite series, or in reference to a lifestyle that has left its mark on us, our limited editions are an opportunity to show who you are in a very special way. Engraved leather patches and embroideries created in collaboration with talented artists are applied to trendy models for a unique result. Discover our capsule collections in our men's cap shop.
Choose the perfect men cap according to its shape
The advantage of men caps is that they can be worn all year round. We obviously advise you to choose warm materials such as velvet, leather or wool, if you are looking for a winter men cap. To find the perfect summer men cap, opt for fresh and comfortable materials, such as cotton or linen. In terms of style, Headict offers you many choices: modern men caps, vintage hats, casual accessories, elegant men caps, original hats, headpieces inspired by American or Irish style. Every product you need is available at Headict.
Choose the perfect men cap according to your morphology
First of all, you must know that some models are more suitable than others, depending on the shape of your face. It is important that the visor is neither too wide nor too small in relation to your face. It should fit the width of your forehead. The depth of your cap is another decision criteria. Basically, if you can run a finger between the cap and your head, or if the cap covers your ears, then it is too large. On the other hand, don't pick a men cap too small. 
Shop the perfect men caps on Headict
Headict has selected the best men caps. Besides, you will find tens of brands specialized in cap manufacturing such as New Era, Patagonia, Wemoto, Officiel, Obey or Reell. Sport fans can also choose a cap with the logo of their favourite team on it, whether it is a baseball team, a basketball team, a hockey temp or a football team. Choose between a large variety of colours, designs and shapes. Moreover, Headict offers the best price, and a 48-hours delivery. Get your men cap right now!