Duckbill cap
Duckbill Caps - Buy duckbill caps online.
The duckbill cap is named after its shape. It is a cloth flat cap with a truly retro style designed for lovers of nostalgic headgear. The duckbill cap has well-cut lines and authentic fabrics. This particular hat is an old school beret-type cap. You can't get enough of its British style!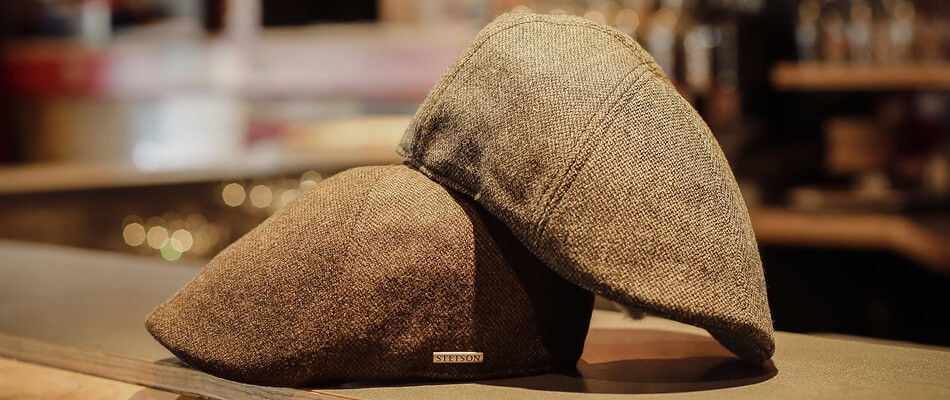 The Duckbill Cap is curvy
The duckbill cap combines the advantages of the classic French beret with those of the cap. The lines of the duckbill beret follow the natural shape of the head, like the baseball cap does. But the shape of the visor and the general appearance of the duckbill cap are similar to the traditional French beret.
The duckbill cap has tucked-in, sewn-in edges and a rigid domed shape, hence it emphasizes the shape of the head. Are you looking for a delightful blend of simple fabrics and original shapes ? You will love the duckbill cap then! Unlike the Tucson cap, the duckbill flat cap suits perfectly thin and rather long faces: it softens the profile while remaining discreet.
see also :
Adopt the British style with the duckbill caps
Duckbill caps are very similar to the famous ivy caps. The ivy cap first appeared in the United Kingdom in the 16th century. It was only worn by the commoners on Sundays and public holidays. But the English cap spread among the working class in the 19th century and appealed to the wealthy bourgeoisie. Rich people embraced it and made it the perfect light cap for holidays in the countryside. Nowadays, the duckbill cap is worn by all who long for British elegance. On Headict, you will find duckbill caps inspired by the iconic Harris Tweed design! The duckbill hat add a touch of originality to any outfit.